Photograph: BVF photography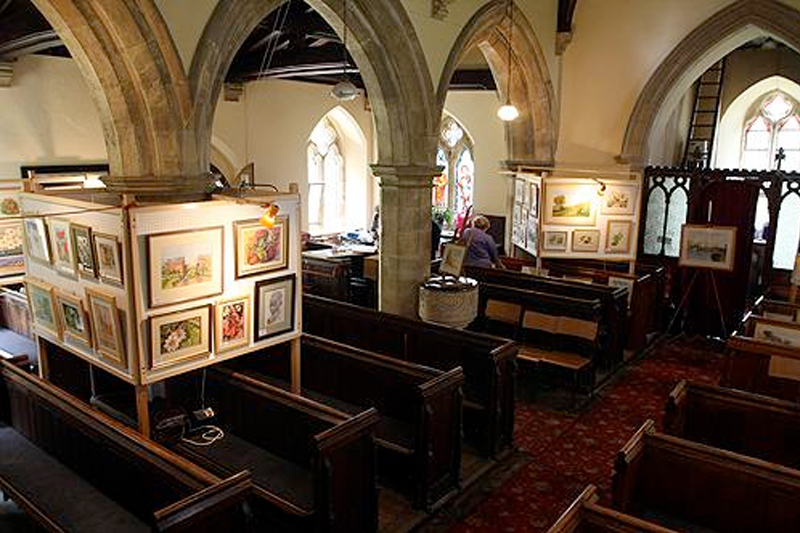 Exhibitions at Penshurst Church
Weddings
We are pleased to celebrate many weddings at St John the Baptist church, which is situated next door to Penshurst Place.  If you think that you might like to be married in this beautiful and historic church, the first step is to contact our Wedding Coordinator at office@highwealdchurches.org.uk or call her on 07471 185462.
Blessings
It is possible to have a service of prayer and dedication at St John the Baptist Penshurst after a civil ceremony. There are no legal requirements for this service.
Baptisms
Baptism for babies and children takes place in a service often called a Christening. In this service parents thank God for his gift of life, make a decision to start their child on a journey of faith and godparents promise help and support. The church also promises to welcome the child and to pray for the family.
Memorial services
A Christian Funeral is a time when we pause before the mystery of death and life. Funerals are an expression of faith in our salvation, resurrection and eternal life. As such, we come to worship God and rejoice in the new life he has given us beyond death. We also gather to thank God for the gift given to us in the person of the deceased.
Events & Exhibitions
Besides the traditional church ceremonies St John the Baptist also has many historic features of interest that attract passing visitors. We have an area with exhibition easels that can be used for pastoral purposes, such as artistic and musical events, gatherings, choirs and other community functions.
If you would like to arrange a religious ceremony or event, please contact:
Benefice Administrator, on 07471 185462, or email: office@highwealdchurches.org.uk 
Photograph: BVF photography